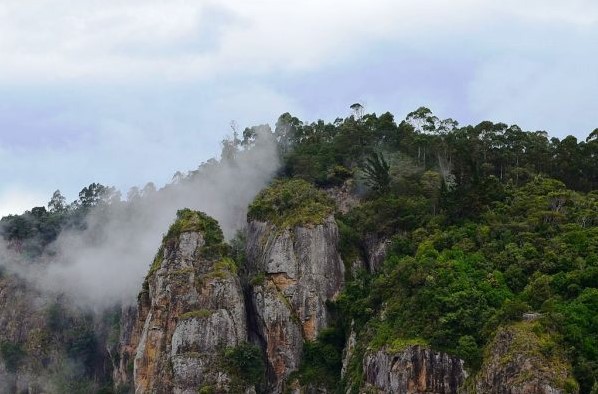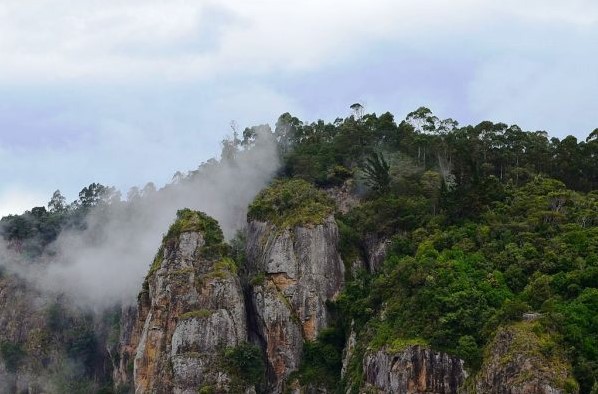 Hill Stations in Kerala, Best Fantastic View Points to Visit in Kerala, Forest Hills in Kerala to Visit in Kerala, Best Hill Stations in Kerala 2021.
Kerala has abundant green Landscapes and Hundreds of Sq Kms Of green Turns, Many Places like Idukki, Wayanad, and Vagamon are famous for trekking and Kerala is one of the Blessed states to Have Hill Stations at every 100km point and also the Fantastic View Point it serves are just Highlight.
The main reason for the growth of Kerala is the entire western ghats which cover 70% of Kerala with beautiful fresh lakes, rivers, waterfalls, and also gigantic hills which serve for the purpose of Trekking.
Ranipuram Hill Station
Location:Kasaragod, Kerala
Distance: 60Km
Timings: 8AM TO 4PM
Trekking : Famous for Trekking
Best Season: Summer
Soordelu Hill Station
Location: Kasaragod,Kerala
Distance: 58 Km
Timings: 7AM TO 6PM
Best Season: Monsoon, Summer
Trekking : Not Available
Muthapanmala Hilltop
Location: Kasaragod,Kerala
Distance:51 Km
Timings: 8AM TO 6PM
Best Season: Monsoon
Trekking : Not Available
Natural Cave Koovapara
Location: Kasaragod,Kerala
Distance: 57 Km
Timings: 10AM TO 5PM
Best Season: Any Season
Kottancherry Hill Station

Location: Kasaragod, Kerala
Distance: 73 Km
Timings: 9AM TO 5PM
Best Season: Any
Palukachimala

Location: Kannur, Kerala
Distance: 66Km
Timings: 7AM – 5PM
Best Season:ANY
Trekking: Available
Palucharam view point
Location: Kannur, Kerala
Distance: 73 Kms
Timings: 8AM-6PM
Best Season: Monsoon,Summer
Muneeswaran kunnu view point
Location: Kannur, Kerala
Distance: 86 Km
Timings: 7AM-6PM
Best Season: Monsoon
Kadavakuzhi View
Location: Kozhikode, Kerala, WAYANAD
Distance: 94 Km
Timings: 8AM-6PM
Best Season:Summer, Monsoon
Nellarachal
Location: Kozhikode, Kerala , WAYANAD
Distance:88 Kms
Timings: 8AM-7PM
Best Season: ANY
Vellarimala Eco Tourism
Location: Kozhikode, WAYANAD, Kerala
Distance: 51 Km
Timings: 8AM
Best Season:ANY
Sathanpara
Location: Kochi, Kerala , IDUKKI
Distance: 145 Km
Timings: 8AM
Best Season: ANY
Trekking : Available
Kurishu Paara
Location: Kozhikode, Kerala
Distance:70 Km
Timings: 24/7
Best Season:ANY
Valley of Odayikkal

Location: Kozhikode, Kerala
Distance: 51 Km
Timings: 9AM
Best Season: Monsoon
Vattamala Pineapple

Location:Kozhikode, Kerala
Distance:85Km
Timings:ANY
Best Season:ANY
Aanappara Hills

Location: Kochi, Kerala
Distance:62 Km
Timings: 8AM-6PM
Best Season:ANY

Location:Kozhikode, Kerala
Distance:135 Km
Timings:7AM-4PM
Best Season:ANY
Campaigning : YES
Mukurthi National Park

Location: Kozhikode
Distance:236 Km
Timings: 8AM
Best Season:ANY
TREKKING: AVAILABLE
Attappadi Hills
Location: Kozhikode
Distance: 120 Km
Timings: 9AM
Best Season: Any
Trekking : YES
Kattadikaduvu Vermony View

Location: Kochi, Kerala
Distance:75 Kms
Timings: 8AM-6PM
Best Season:ANY
Seetharkundu View Point

Location: Thrissur
Distance:80Km
Timings:8AM
Best Season:ANY
Nilgiri Hills

Location:Kozhikode
Distance:100Km
Timings:ANY
Best Season:ANY
Malleswaran Peak

Location:Kozhikode
Distance:130 Km
Timings:ANY
Best Season:ANY
TREKKING: AVAILABLE