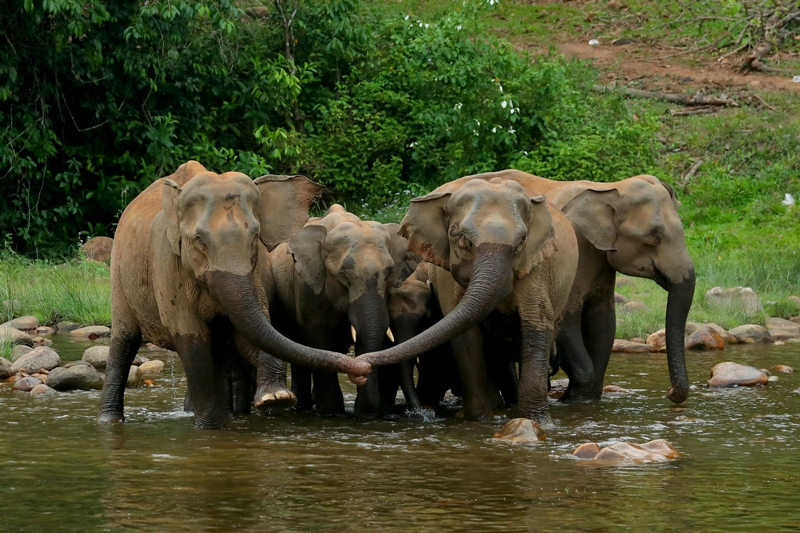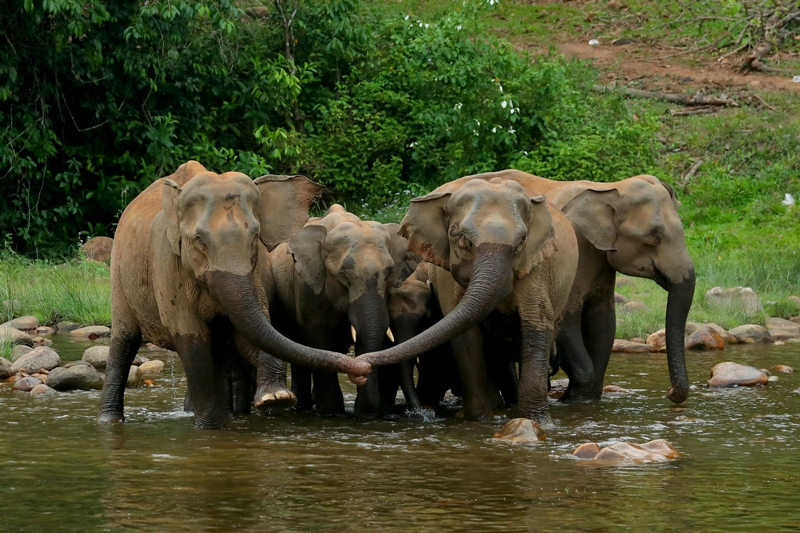 Kerala is the only state in India which is known for it's Lush Green Forests, Freshwater Lakes, River beds, and what not, who Forgets about the spice Trade which the entire world relies on Kerala.
Forests in kerala, Reserve Forests IN KERALA
The Western Ghats form the Important parts of Kerala, Over 60% of the vegetation which Kerala has is from the Western Ghats, Many Varieties of Birds and other species live here.
Also, Beaches and waterfalls also form a major part of tourism in Kerala, Over 10 Million People from overseas Visit Kerala for Travelling to see a wide variety of cultures, customs, Traditions and also many Cuisine.
Wildlife forms the Major part of tourist Attraction for the State, The Hill View, and the Forests Reserves are the must-visit to get a relaxation, The Super calmness from the city and also the Sounds of trees and the chirping of birds are just Fantabulous.
So, The below given are the forest reserves and wildlife sanctuaries of the Kerala List, So If anyone planning to Visit can Please Look in the list and plan accordingly.
Maximum Tourist Attractions visit time would be very best in the Monsoon season, That is in India it will be around September- January. This will be the Best Time to Visit
WAYANAD WILDLIFE SANCTUARY
Wayanad wildlife sanctuary is the largest Animal Sanctuary in Kerala, It comes under Niligiri Forest Reserve as well sharing its borders with Karnataka and Tamilnadu, It is spread around 345 Sq Km and also a house for many Elephants, deers, and Other Fishes in the Lakes, It is Open in 1973 and has a highest Adivasi population. Many National Parks Like the Mudumalai forest comes under Wayanad Sanctuary.
Aralam wildlife
Aralam Wildlife Sanctuary is located on the slopes of western ghats in the State of Kerala near Kannur, The Sanctuary is opened in 1984, There is also Trekking Available in this place, The nearest Railway station is in Thalaserry 54km and the airport is around 100km in Calicut. The area also houses many deers, Elephants, and other animals.
Kottiyoor reserve forest
Kottiyoor Reserve Forest is also located on western ghats near Kannur, This Forest shares a border between Karnataka and Kerala, It is called as pilgrim Forest for its famous Kottiyur Shiva Temple. This is near Wayanad
Padiri reserve forest
Padiri Reserve Forest Also comes Under Wayanad District and have beautiful small lakes and sceneries, You can see many deers and elephants here along with other wild animals.
New Amarambalam wildlife sanctuary
The New Arambalam Wildlife Sanctuary is also a reserved forest on the hills of western ghats, Established in 2003 is located in Malappuram district and extends till Palakkad.
Nelliyampathy forest reserve
Nelliyampathy Forest is the most underrated forest reserve in Kerala, Located 60 km from Palakkad, It is surrounded by Coffee and Tea Plantations, It is a hill station with many waterfalls and also has many viewpoints like seethar kund viewpoint.
Chimmi wildlife sanctuary
Chimmi Wildlife Sanctuary lies on the Nelliyampathy Hills, Established in 1984 this is on the sides of chimmi river, Chimmi Dam viewpoint is fantastic.
Sholayar reserve forest
Sholayar is heaven for nature lovers, The hill rocks, Lakes and Waterfalls are beautiful and also Trekking is famous in this place, Campaigning and also fire camps happen here. Sholayar forest also famous for Sholayar Dam
Eravikulam National Park,Munnar
Eravikulam National Park is located near the famous Idukki hill station which is very near to Munnar, It is administered by Munnar Wildlife Sanctuary, There are many deers and Mangoose also other varieties of frogs and species are found regularly here.
Vallakavadu forest
This Forest is also in Idukki hill station and on the Thekkady-Kottayam Route, House for many deers, elephants and also Tigers, Night Camps will be happening here and also River Periyar flows through this area.
Shendurney wildlife santuary
Shendurney Wildlife Sanctuary located on the Western Ghats near Kollam District Kerala, Around 172 SQ Km and the perfect place for trekking, also jeep safari is available here, You can see many waterfalls nearby.
Ranipuram wildlife, forest, Hill
Previously Known as Madathumalla Forest, Lies between Karnataka-Kerala Border, Excellent Green Ecosystem, House of many wild animals, Excellent viewpoint and also 4km Trekking Available services are there.
Tholpetty wildlife sanctuary
This comes under Wayanad Wildlife Sanctuary, Lush green hills and also jeep safari available, Bird watching, Night Camps and Trekking happens here.
Vavul mala
Situated on the Border of Mallapuram District and Kozhikode District is the Peak of the Western Ghats in Kerala and also a famous place for Trekking.
Thattekad bird sanctuary
This is the First Bird Sanctuary in Kerala and houses many different varieties of bird species located near nyayapally. Built by Salim Ali from Ernakulam, Spread around 25 sq km is a must-watch.
Ranni Forest Division
Largest Forest Covering area in Kerala around 1100 sq km has highest hill ranges and also few point, Main Place for Trekking and Night Camps, Also house for many different birds and animals, You can see waterfalls nearby
Konni Reserve Forest
Located near Aruvappulam on the western ghats, Kerala, Another gem of forests in Kerala, Has very good vegetation. water bodies and also Many varieties of wild animals, Only For jeep ride.
Thenmala Reserve forest
This Reserve Forest is most famous With all kinds of features like Lush green Hills, Waterfalls, Dam and also Activities like Hiking and Boating, The is also a small park with a wooden bridge walk, Best Place where you can find all activities.
The Above Shown is with Complete Trip Planning in Two phases one with Trip 1 And Trip 2 , Plan Accordingly start from kannur and proceed which saves lot of time and leaves you with good memories.