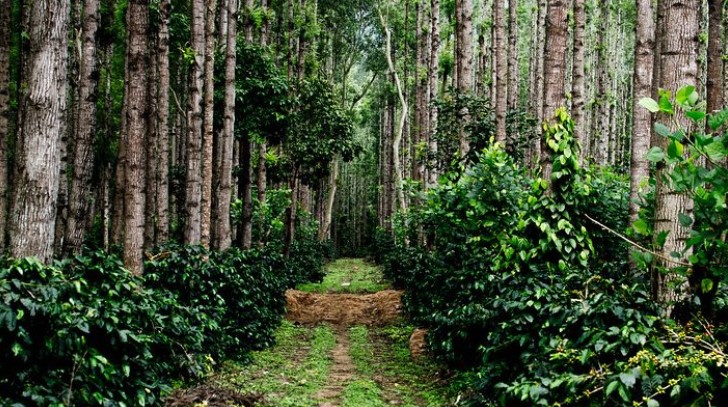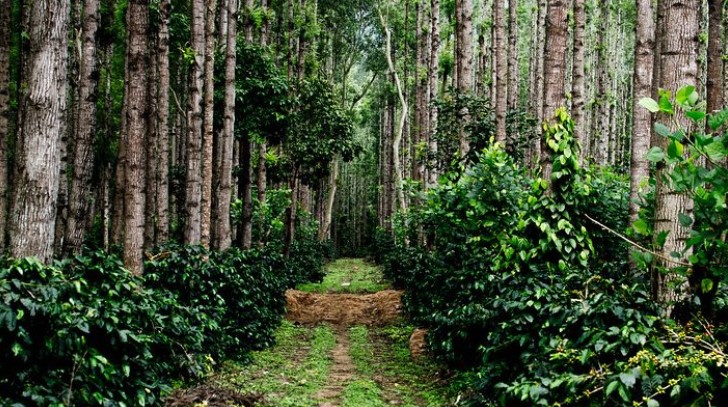 Chikmagalur Tourist Places | Chikmagalur Hill Station | Chikmagalur Weather | Chikmagalur Resorts | Chikmagalur to Bangalore | Chikmagalur Trekking
Chikmagalur is the Beautiful Hill Station in Karnataka and has Mountain Ranges of the Western Ghats which passes through Chikmagalur and Finally to Kerala.
This hill station is a home for many Birds and Animals, The Bhadra Wildlife Sanctuary is the largest Wild Life Sanctuary in Karnataka.
There are many beautiful places like Waterfalls and Lakes in Chikmagalur, The Temperature is very low up to 25 degrees in summer and Humidity is also about 45%.
Coffee and Tea Estates are famous and most Visited in Chikmagalur
Top Tourist Attractions in Chikmagalur
Baba Budan giri
Mullayanagiri Peak
Hebbe Waterfalls
Kalhatti Falls
Adhishakthyathmaka Sri
Sri Sri Jagadguru Shankaracharya
Sirimane Waterfalls
Hanumana Gundi Falls
Kallathigiri Falls
Sri Sharadamba Temple, Sringeri
Hirekolale Lake
Ballalarayana Durga Fort
Hornadu Annapoorneshwari
Ettina Bhuja
Coffee Museum
Ayyana kere
Shanti Falls
Vidyashankara Temple
Deviramma Betta
Ambaa Teertha
Ballarayanadurga Fort
Bhadra Wildlife Sanctuary
Manikyadhare Waterfalls –
Dada Hayath Dargah
lakya dam lake
Shri Kalaseshwara Swami Temple
Honnammana Halla Waterfalls
Shri Guru Dattatreya Swamy Dattapita
Z Point Trekking Peak
Jhari Waterfall
Jambadahall Check Dam
Madagadakere
Kodanda Ramaswamy Temple
Mutthodi Safari
Sitalayyanagiri Temple
Deviramma Temple
Didupe Waterfalls –
Ombattu Gudda Peak.
Sri Kalabhairaveshwara
Amrutheshwara Temple
Kemmannagundi Krishnarajendra Park
Bettada Byraveshwara temple
Kodandarama Temple
Someshwara Wildlife Sanctuary
Kurinjal Peak, Kudremukh Range
Agumbe Reserve Forest
Karnataka is the Southern State of India and the Tourist places it holds is just next to Kerala, This State is very famous for Temples and It's a unique architecture, Also Bengaluru is it's State Capital and also it is the only city in India which is above 1000m Elevation from Sea Level which makes it a very cool place to live and also the parks and greenery surroundings make it the very best place to live. Within a 100kms radius from Bengaluru, there are many Lakes and Beautiful Places to visit.
Tourism plays an important role and also Contributes a major share in the GDP of the state, Temples, Beaches, Hill Stations, Waterfalls, and beautiful locations all form up and makes Karnataka a wonderful Experience. That is the reason the Tourism Department of Karnataka made a slogan, That Karnataka is "ONE STATE MANY WORLDS" Which means in this one state there are many places to visit which are almost equal to separate worlds.
Karnataka was ruled by Vijayanagara Empire and also Mysore Kinds, During the 1600's There Capital is Hampi which is in Bellary, The State has many Palaces and Museums, Which are during the Vijayanagara Empire period, Many Other Kings like Tippu Sulthan, Sri Krishna Devaraya Ruled this place and that is the reason it is called as Palace State, There are many Palaces and Museums in Karnataka which is a must-visit.
Chikmagalur History
Chickmagalur district changed into known as Kadur district until 1947. It is located kind of withinside the south-western part of Karnataka state. A big region of this district is 'malnad', i.e., a large part forested hilly location of heavy rainfall. The district takes its call from the headquarters city of Chikkamagaluru which actually manner more youthful daughter's city – Chikka+Magala+Ooru-(in Kannada). It is stated to were given as a dowry to the more youthful daughter of Rukmangada, the mythical leader of Sakrepatna. Another a part of the city bestowed at the elder daughter is called Hiremagalur. But a few antique inscriptions display that those locations had been called Kiriya-muguli and Piriya-muguli. Situated in a fertile valley south of the Baba-Budan hill variety is the headquarters city of the district.
A middle of education, trade, and commerce. The city enjoys salubrious weather and has commemorated monuments of all religions- Kodandarama temple a synthesis of Hoysala and Dravidian sorts of architecture, Jamia Mosque, and the brand new St. Joseph's Cathedral with an appealing shell-fashioned portico. Hiremagalur that is now a part of Chickmgalaur city has an Ishwara temple with a 1.22 meter excessive curious rotund determine of Jademuni. The temple additionally has a Yoopastambha speculated to be established via way of means of King Janamejaya at some point of his serpent sacrifice. There is likewise a Parashurama temple and a Kali shrine. Administrative structure:- The Deputy Commissioner is the practical head of the District. There are numerous officers each on the district and on the taluk ranges to help him. They encompass Assistant Commissioners, Tahsildars, Deputy tahsildars, Seristhedar, Revenue Inspector, Village Accountants, etc.[1]