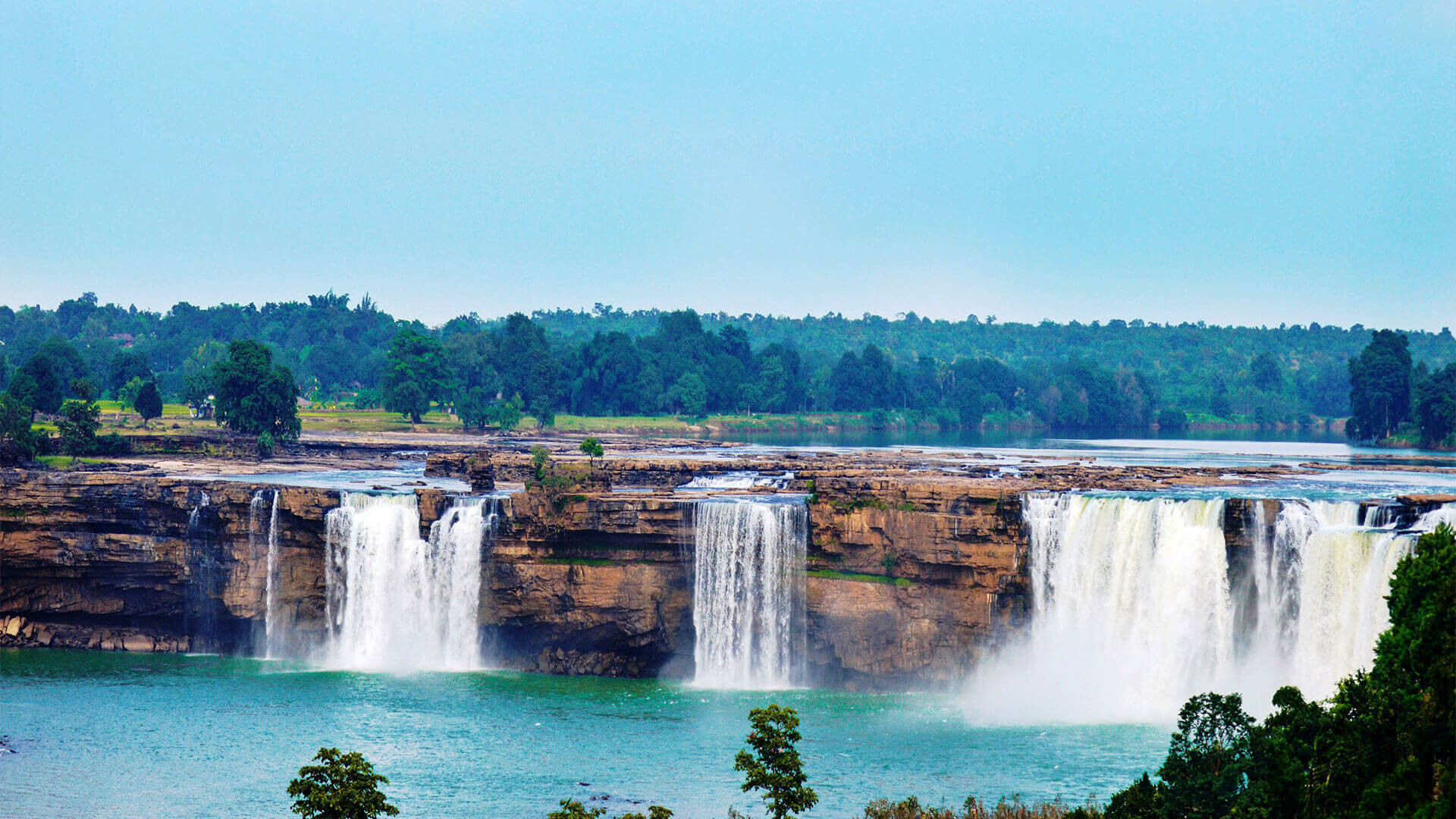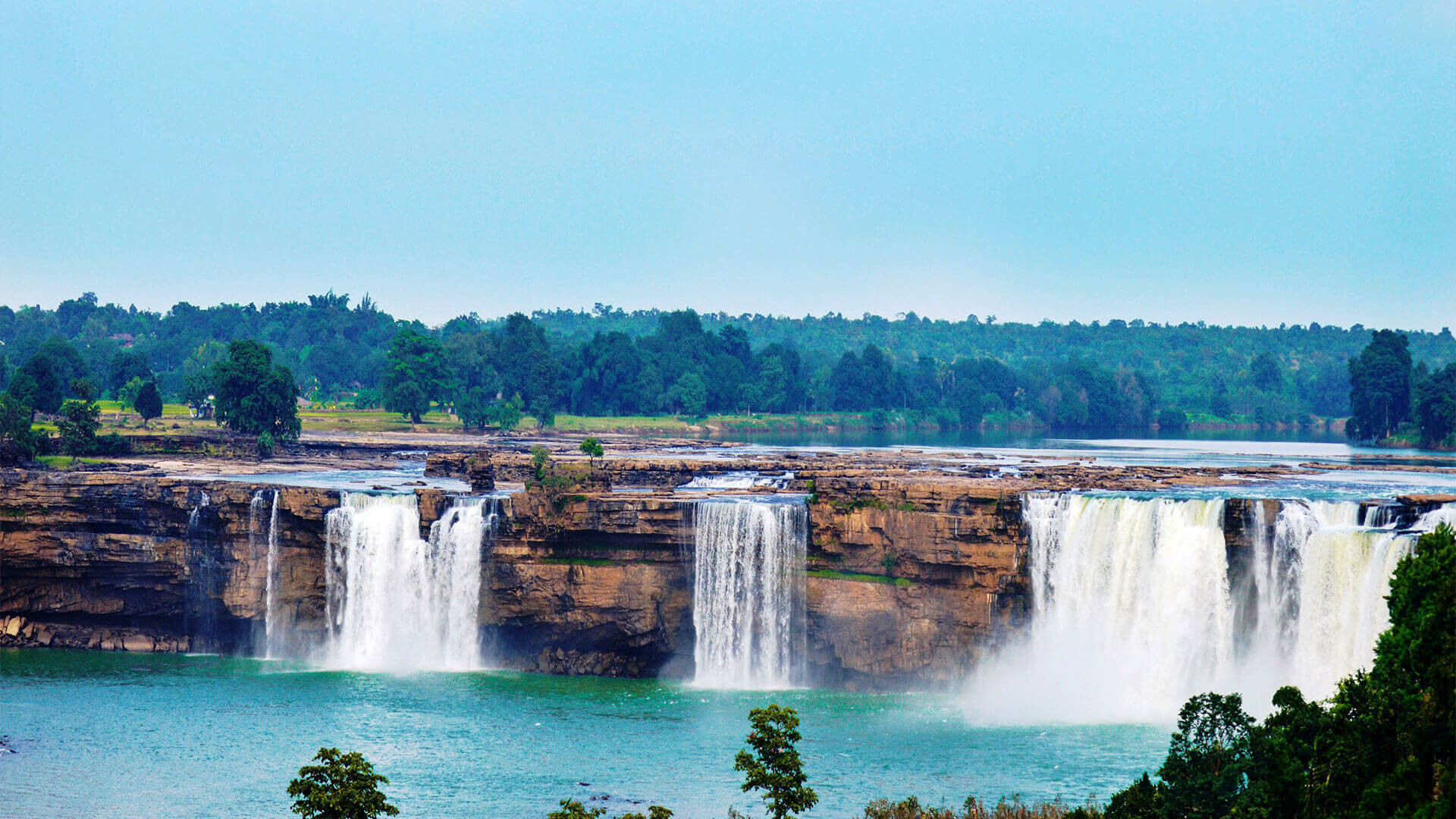 Chattisgarh is the North Central State in India, Earlier It was a part of it's neighboring State Madhya Pradesh, Later with many People in this region fighting for the Separate State, It was split into Two-State in November 2020.
Top Places to Visit in Chattisgarh
Chitrakote Waterfalls
Bhoramdev Temple
Tirathgarh Waterfall
Indravati National Park
Sitanadi Wildlife Sanctuary
Kotamsar Caves
Jungle Safari, Naya Raipur
Maitri Bagh Zoo, bhilai
Shri Danteshwari Temple
Kanan Pendari Zoological Garden,
Mahant Ghasidas Samarak Sangrahalay
Amritdhara Waterfall
Nandan Van Zoo
Laxman Temple
Maa Mahisha Sur Mardani Chaiturgarh
Ram Jharna
Dalpat Sagar
Maa Bamleshwari Temple Dongragarh
Rani Dah Waterfall
Banjari Mata Mandir
Madku Dweep
Rajiv Lochan Temple
Main Gate Tandula Dam Balod
Rajpuri waterfall
Anthropological Survey of India
Dudhadhari Math
Mahamaya Devi Temple Ratanpur
Surang Tila
Kaivalya Dham Jain Temple
Mama Bhanja Temple
Vishnu Bhagwan Temple
Gullu Waterfall
Bilasa Taal Vasundhara Udyan
Shri Ghatarani Temple, Raipur
Sendh Lake
Khutaghat Dam
Chitradhara Waterfall
Ulta Pani Visarpani
Gandhi Udyan, Raipur
Sitabengra & Jogimara Caves
Dholkal Ganesh Temple Midkulnar
Jagannath Temple
Balaji Temple
Urja Shiksha Park
Kuleshwar Mahadev
MANDAWA MAHAL
Ram Mandir
Kanger Ghati National Park
Amarkantak – Achanakmar Wildlife
Kanger Valley National Park
Chattisgarh has Many Coal Deposits and is Famous for Electricity generated from Coal industries, The Major Chunk of GDP to Chattisgarh comes from Chattisgarh by Supplying Coal and Electricity to many States.
This State Neighbours Madhya Pradesh, Telangana, Andhra Pradesh and Orissa, West Bengal.
Chattisgarh is heavily influenced by Naxalites, Still, it has the Naxal Influence, It has heavy resources of Minerals, Hence it is called Resource-rich state.
This State is Completely filled with Forests, Almost 70% is filled with forests, The State also is now the fastest developing State.
The State offers great tourist Spots like Temples, Caves, Waterfalls, Arts, and Festivals, It has Many Buddhist Temples and Caves.