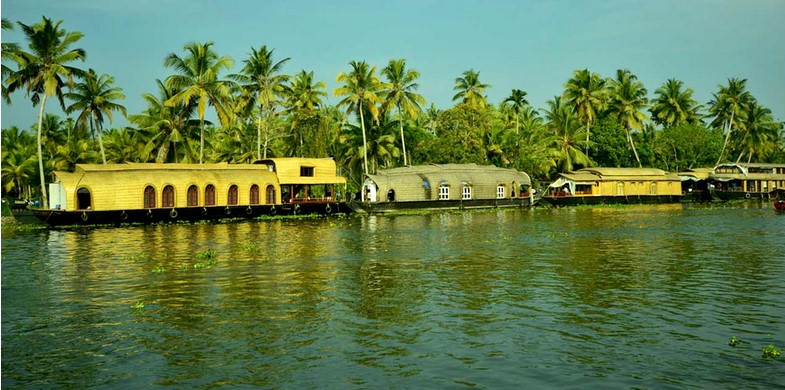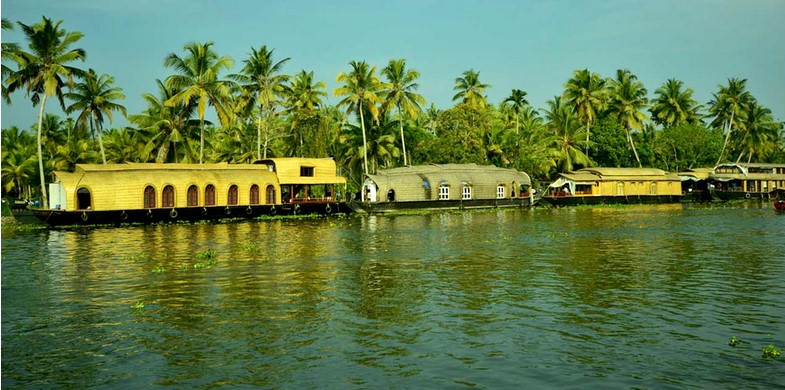 Alleppy is very famous for its backwaters adventures, Especially the boat rides and Houseboats with seafood make it a must-visit to this place.
Alleppy is mainly known as Alappuzha, And we also made a post for people who want to spend their post-retirement in Alleppey and buy a house.
The main asset is that it's blue water coast and a variety of seafood and also Kottayam, The Land of Coconut and palm trees are very near to this place.
This place is famous for its beaches, backwaters, lakes, Temples and houseboats, Boat races.
Complete Map with pre-destination is all set in this blog and you can see that at the bottom of the page.
Alappuzha beach
Alappuzha beach is also known as Alleppey beach and is in Alappuzha town, One of the most famous tourist attractions in Alappuzha, The Sunrise and Sunset view is just breathtaking visual and also this beach has a pier which is almost about 150-year old, Also this beach is the host for many festivals like Sand Art Festival and Alappuzha Beach Festival
Marari Beach
Marari Beach is just 11kms away from the main Alappuzha beach It is another famous beach in the town and is known for its super silvery white sand, One of the cleanest beaches in India and also the street foods and snacks are available near the beach.
Alleppy Backwaters
This is the most exciting and adventurous features of the Alleppy, The Backwaters, Backwaters are naturally formed and the water if finally mixed into the sea, The ride through this backwater through the boat with good seafood and humble accommodation is a must-visit, Many honeymoon couples end up here for a romantic ride. The backwater is from Vembanad Lake and directly goes into the sea, The Lush green coconut trees on the sides of the backwater and also seafood served in the boat is fantabulous and also this journey starts from Kumarakom.
Pathiramanal Island
Pathiramanal Island is a small island, The island is situated in muhamma It is a very calm place and a half an hour boat ride from Alappuzha, Surrounded completely by water This is a birds life sanctuary and you can see a variety of birds here. It is home to many rare varieties of migratory birds from different parts of the world. You can see natural backwaters and dense forests.
Punnamada lake
Famous place where you can see many foreigners coming and visiting this place, Beautiful lake and the most adventurous Nehru Boat Race takes place here.
Nehru Trophy Boat Race
Nehru Boat Race is a Kerala Sport of popular vallam kali held in punnamada lake Alappuzha. The most popular event of the race is the competition of Chundan Vallams. It is a Tri Race Sport.
Vembanad Lake
Vembanad Lake which is situated in Kerala is the longest lake in India and as well as Kerala, Many Boat Races are held here. This Lake consists of Mangroves and is in Kuttanad. The second Largest Sundarbans in South India, The beautiful backwaters, House Boat, Boat Race, and Passing through Mangroves makes it a must-visit.
Pallippuram
Palluppuram is located 5kms from the town of Alleppy, Surrounded by waters, It also has a fort, Ferry rides and also backwaters here, Marari Beach is from this place and also there are many temples like Sree Nagaraja Temple.
Kuttanad
Kuttanad covers both Alleppy and Kottayam districts in Kerala, This is also known as the Rice Bowl of Kerala, Because the majority of the rice for Kerala is cultivated here, The Vembanad Lake is from Kuttanad, There are many cultural festivals which happen in Kuttanad. Remember the song "Kuttanadan Punjayile".
Ambalapuzha Sree Krishna Swamy Temple
Ambalapuzha Sri Krishna Swamy Temple was built in the 13th Century and is very famous for its Kerala style Architecture. The temple is believed to have been built during the 15th century AD by the local ruler Chembakasserry Pooradam Thirunal-Devanarayanan Thampuran.
Kanichikulangara devi temple
Kanichikulangara Temple Kerala is in the town of Alleppy and is built for the goddess Bhagawathi, The Temple is 17km away from Alleppy. The Temple is famous for a variety of Fireworks.
Revi Karunakaran Memorial Museum
This museum is the only privately owned museum in Alleppy, Revi is the architect of the choir industry in Kerala, His wife built this museum in his memory. This museum is a collection of many arts and artifacts collected by three generations of his family.
Krishnapuram Palace
This Palace was built in the 18th century by Anizham Thirunal Marthanda Varma, the Travancore kingdom, Located in kayamkulam near Alleppy, It is very unique in style and architecture.
Kallorkadst mary's Basilica
The Church is located on the Bank of River of Pampa, It is the oldest Church of Kerala, belongs to the Syro-Malabar Church under the Archeparchy of Changanacherry, Very unique Architecture and a must Visit. Located in Champakulam, Alleppy
Map which Covers all the Places in Alleppy, Have Fun