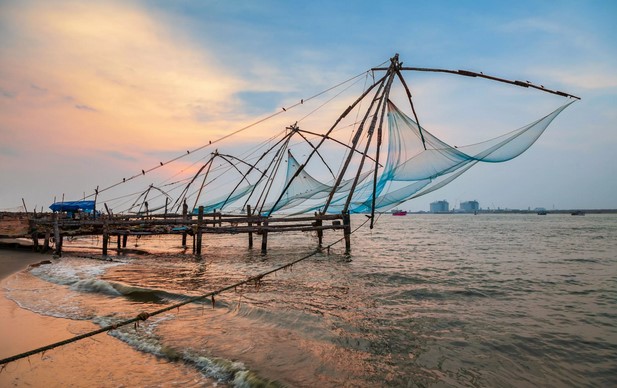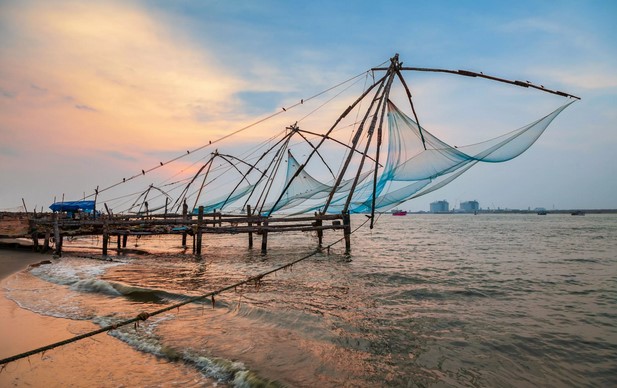 Kochi is the second largest Port City in the state of Kerala after Trivandrum, Kochi also has an airport and also many routes for transportation including Sea Route.
Kochi was a trading center for all kinds of Merchants like Persians, Chinese, and also Many Europeans. This was mainly made as a port by Portuguese Invaders and built many churches and Dock Yards.
This also was a major port to Arab Traders for Trading Spices, Kerala is a spice hub, So Worlds 90% of the spices will be produced here and the main port is Kochi, Ernakulam is very near to Kochi.
Kochi also has a naval airport, The most famous thing here is the famous Chinese Nets which they left in India during the 12th century. Kochi is also a metropolitan city and has a mix of all religions and cultures.
Kochi has India's First Mosque which was built in 600AD, By the Arab Traders from Saudia Arabia. Also, Kochi is the best tourist place where it has beaches, islands, Temples, Museums, Markets, etc and it takes at least 10 days to explore each corner of it.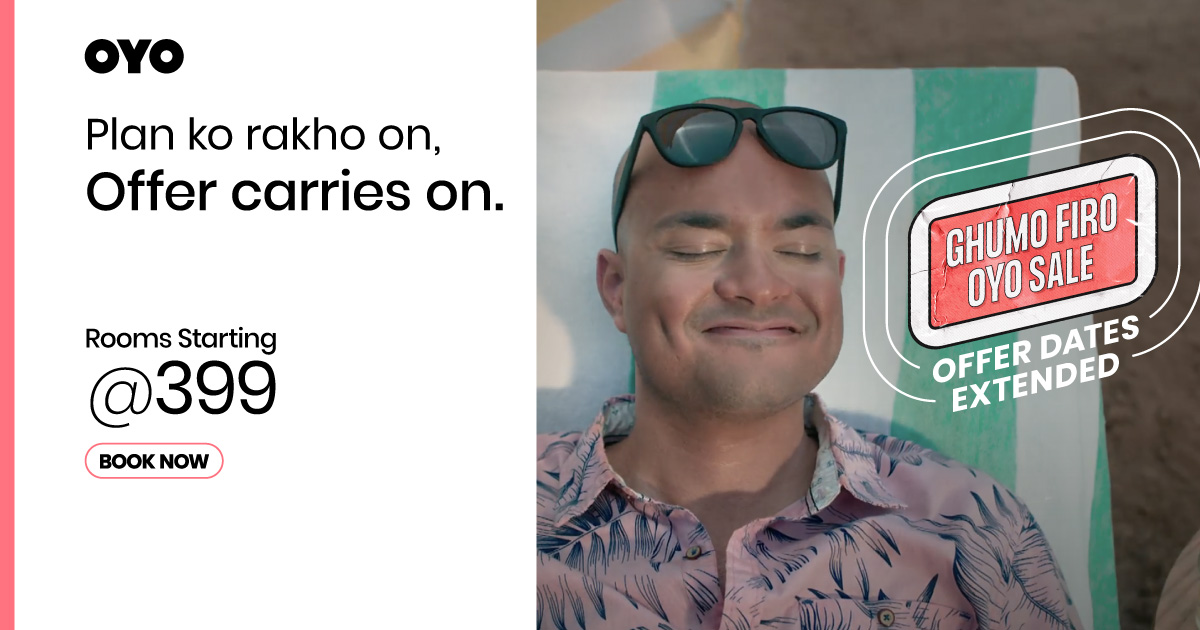 Let's Explore the Best Places in and Near Kochi
Kochi Beaches and Islands
Cochin Port
Cochin Port is one of the major ports in India and the Largest in Kerala, It was established in 1928 by East India Company and lies on Kochin Lake. It has many Operations Like International Freight Carriers. The Shots from the marine drive in the backdrop of sunset gives a fantastic view of the port.
Timings : 8:30 AM to 10:00 PM
Chinese Fishing Nets
Chinese Fishing nets are the practice of Chinese to catch the fishes in the early 12th century of their visit to India, Also These Nets are left behind by them and they are still in practice today, You can see them near Fort Vypin, These are 10m in height and the fishing nets are 20m in width.
Timings : 24hrs
Cherai Beach
Cherai beach is one of the most visited beaches in Kochi, 20kms far from the city and the sunrise and sunset viewpoints here are fantastic.
Timings : 9:00 AM to 6:00 PM
Willington Island
Willington Island, Is the largest artificial islands which form to be the part of the city, It is created for the museum and other artifacts, Hotels are also available here.
Timings : 5:00 AM to 10:00 PM
Kochi Marine Drive
Marine Drive is the boat ride, It can be a speed boat or Ship which you can see the skyline of Kochi from the view of backwaters, It is one of the greatest economic activities of Kochi, Millions of visitors do pay for Kochi Marine Drive for having the best experience of Kochi Skyline
Timings : 24hrs
Fort Kochi Beach
This is also another beach with very Large Fishing Nets, Especially Chinese Nets are displayed here and are under Fort Kochi famous for historical Importance.
Timings : 8:30 AM to 10:00 PM
Mahatma Gandhi Beach
This beach is a normal beach like many others but famous for Food Vendors, Sunset, and also for Handicrafts shopping.
Timings : 8:30 AM to 10:00 PM
Kuzhupilly Beach
Kuzhupilly Beach waves will be pretty normal, Swimming is allowed here, and also this place is famous for the kite festival. The beach is completely surrounded by the tree line and full of Pine Trees
Timings : 8:30 AM to 10:00 PM
Andhakarazahi Beach
Calm and Beautiful Beach, Evening Snacks and Icecreams are available near the beach, Worth A visit
Timings : 8:30 AM to 10:00 PM
Munnakal Beach
Munnakkal is the beach is in between the borders of Thrissur and Kochi, Though it is in Thrissur, People recognized it as nearer place to explore near Kochi
Timings : 8:30 AM to 10:00 PM
Vipin Island
Vipin Island is near Cochin Port m Famous for Boat rides and also the Vipin Island Lighthouse is Worth A visit.
Kochi Museums and Palaces
Mattancherry Palace
This palace was built by the Portuguese, There are artifacts and Idols here, Also there is a pooja room underground still there are prayers going on.
Timings : 9:45 am to 1.00 pm and 2 pm to 4:45 pm
Hill Palace Museum
Archeological Palace Built-In 1865 spreads across 54 acres, You can also see the deer park and various types of painting inside the campus.
Timings : 9:30am–12:30pm, 2–4:30pm
Indo Portugese Museum
This is an Indo Portuguese Museum, Built on the regions of India which has Portuguese influence.
Timings : 9am–1pm, 2–6pm
Kerala History Museum
This is an Art and History Museum built and describes the culture and history of Ancient Kerala, Built-in 1984 by Entrepreneur Madhavan Nair
Timings : 10:00 am – 05:00 pm
Kerala Folklore Museum
Kerala Folklore Museum, This museum has a huge collection of artifacts, and some of them very old.
Timings : 9am–6pm
This Naval has an Exhibits of Indian Naval History.
Timings : 9:30 am – 1 pm and 2 pm – 6 pm (Closed on Mondays)
Markets and Parks
Jewish Market
Jewish Market is known as jew Town, Known for its age-old Jewish Influence, Is known for its market for displaying handicrafts, Carvings, Vintage Collections, and also Spices.
Timings : 8:30 AM to 10:00 PM
Broadway Market
The Broadway Market is another Market Located in Marine Drive and it is the oldest Spice Market.
Timings : 8:30 AM to 10:00 PM
Vascodegama Square
Vascodegama Square is a Beachfront promenade with food stalls, near where fishermen use huge nets on teak & bamboo poles.
Timings : 8:30 AM to 10:00 PM
Paradesi Synagogue
Paradesi Synagogue is in jew town and was Built-in 1568, It's for the Flourishing Jewish Community in Kochi during 1568 built for Malabari Jews escaped from Portuguese execution originally from Spain.
Timings : 10 am to 12 noon; 3 pm to 5 pm
Mangalavanam Bird Sanctuary
This Bird Sanctuary is located in the city center spread across 2.5 acres, It houses a Lake Connecting to Kochi Backwaters.
Timings:10am–5pm
Subash Bose Park
Park Located in the city, Consists for many Play things and also Play Ground
Timings:10 AM- 9 PM
Temples, Mosques and Churches
Chottanikkaradevi Temple
Chottanikkaradevi Temple is dedicated for Goddess Bhagawathi, Located in Kochi
Timings: 7–11am, 4–6pm
Thikkakkara Vamana Moorthy
This Temple is dedicated to Lord Vishnu, In the Vamana Avatara form Located in Kochi
Timings : 04:00 AM – 11:00 AM, 04:00 PM – 08:00 PM
Kodungallur Sree Kudumba
This Temple is dedicated to Goddess Kali and is in thrissur.
Timings : 7am–12pm, 4–6pm
Ernakulam Shiva Temple
Built-in 1842, Ernakulam Shiva Temple is located in the downtown city of Kochi.
Timings : 03:30 AM – 08:00 PM
Sree Poorna Thrayeesa
This temple is among 8 royal Temples in Kerala, This Temple is located in Kochi, Dedicated to Lord Vishnu in the form of "Gopala Moorthy".
Timings: 03:45 am – 08:30 pm
Cheraman Jumah Masjid
Cheraman Jumah Masjid, This Mosque is the most famous mosque around the world because it was the First Mosque Built in India when the Arab Traders Built in 629AD, Located in Srirangapuram.
Timings : 5am–8:30pm
St.Francis CSI Church
Built-In Kochi in 1503, One of the Oldest Church and having great Historical European Influence
Timings: 10am–5pm
Vallarpadam Basilica
Built-in 1676, One of the famous churches, Portuguese built this search and also 1 million people visit this church every year.
Timings : 6:30 am, 5:30 pm, Weekends Varies.
"Majority of the places are explored from Google"
Use this Map, Add destinations and have fun.