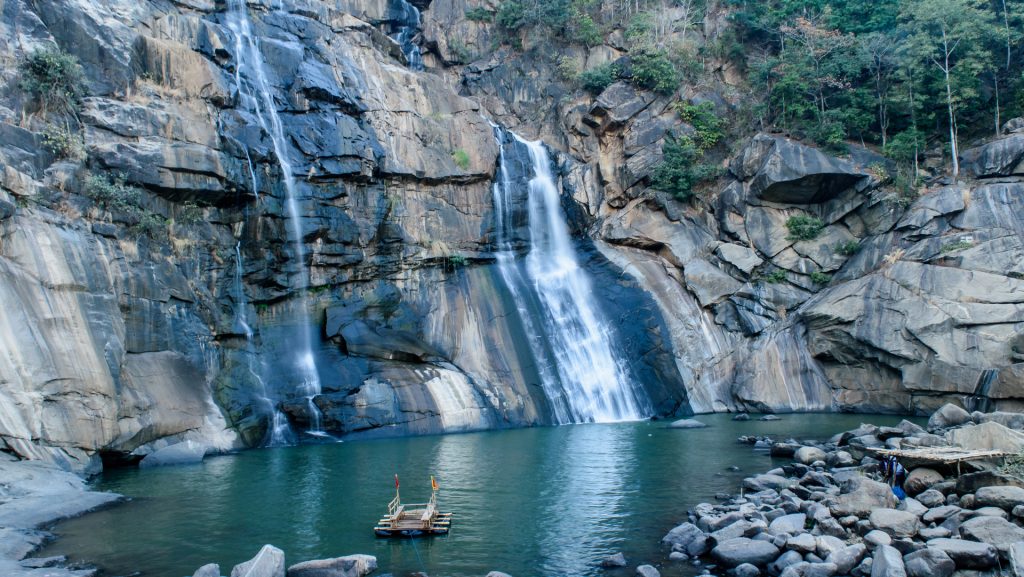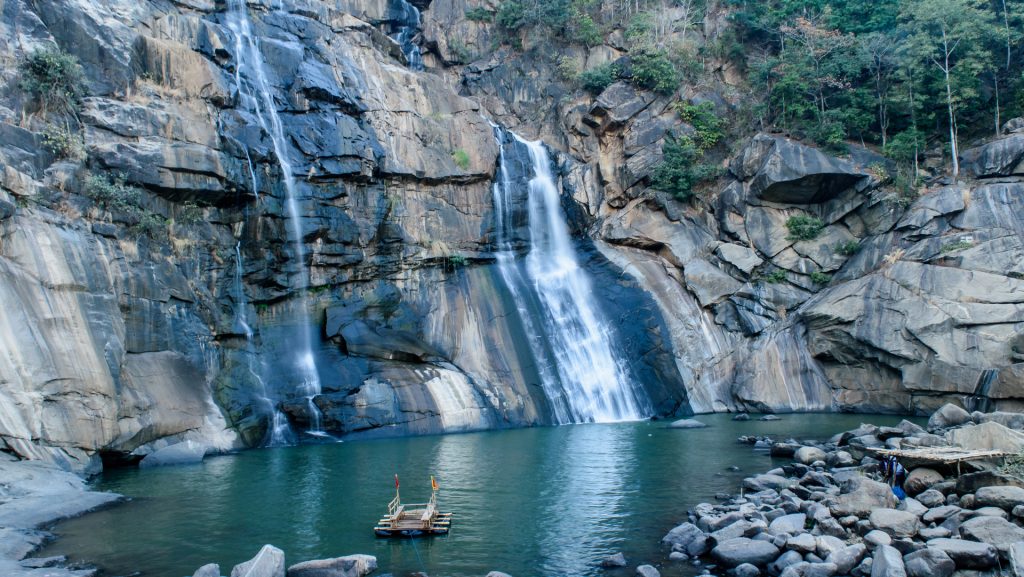 Jharkhand State is very rich in Natural Mineral Ores like Iron, Steel copper ore, mica, bauxite, graphite, limestone, and uranium.
Top Tourist Places in Jharkhand
Dassam Falls
Betla National Park
Dalma Wildlife Sanctuary
Tata Steel Zoological Park
Jubilee Park
Tagore Hill
Hundru Waterfall
Parasnath
Baba Baidyanath Temple
Lodh Waterfalls, Latehar
Pahari Mandir, Ranchi
Hudco Lake
Devri Mandir Ranchi
Hazaribagh Wildlife Sanctuary
Dimna Lake
Bhagwan Birsa Biological Park
Patratu Valley
Kanke dam
Usri Falls
Nakshatra Van
Trikut Parvat
Ranchi Lake
Jagannath Mandir
Maa Chinmastike mandir
Sir Dorabji Tata Park
Jayanti Sarovar
Topchanchi Lake
Hirni Water Falls
Naulakha Temple
Panchghagh Falls
Deoghar Baba Dham
Bhatia Park
Hundru Waterfall
Rajrappa Mandir
Rankini Mandir
Koel View Point
Palamu New Fort
Biodiversity Park
Magnolia Sunset Point, Netarhat
Khandoli Park, Giridih
Baba Basukinath Dham
Lugu Buru
Dalma Hill Top
Bhubaneshwari Temple
Dhurwa Dam
Jagannath temple
Perwaghagh
Sidhu Kanhu Park
Rikhiapeeth Ashram
Harihar Dham
Rungta Garden
City Park
Sri Sri Hathi Kheda Thakur
UPPER GHAGHRI WATERFALL
Burudi Dam
Dharagiri Fall
Sugga Bandh Waterfall
Jharkhand is the North Indian State of India, Earlier it was with the neighboring state of Bihar, But Later it was split in November 2000.
There is Also a steel plant in Jharkhand, Tata Steel which is a very famous Steel Plant in India, Dhanbad Steel Plant.
Jharkhand has Many Famous Tourist Places like waterfalls, Parks, Temples, and Buddhist Temples.
It has a history since the medieval period, That's why we can see many Forts and Temples of That Age.
Jharkhand is completely covered with Forest Area and also there are many famous tourist Attractions in this State.