Republic TV is right now the leading English News in TV Media.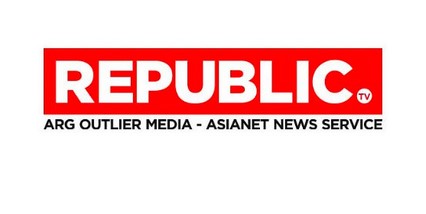 Mr Arnab Goswami who was known for his efficient and eloquent speaking skills Topped the news channel.
He worked earlier first for NDTV, Later continued at Times Now.
Times Now used to be very low in ratings ,
But Changed once Arnab stepped in.
His Program Nation wants to know where he uses to shut the opponent with his fast speaking rap English.
The Success stream continued until the management got warning and asked arnab to slow down.
Arnab did not like this and quit the Company in 2017.
He challenged the news saying that they'll one day regret.
As said by Arnab , Republic TV Started with a bang and cruised in the News Media.
At the same time, Times now slipped to second position way lower in ratings and NDTV is out of the MAP.
REPUBLIC FAKE TRP
But Mumbai Police came up with the recent report and was shocked .
Usually Broadcasting Authority And Research Center (BARC) Givings ratings across india for all channels.
They keep meters in the Surroundings of 5kms radius and calculate the ratings as they couldn't reach the maximum.
Here is how he tricked Arnab with Barc Management,
He hired a Management Team and asked them to reach to people.
Where they will pay people 1000 per month and daily they have to watch the channel for 2 hours continuously.
Arnab followed this hack and paid the management team, This trick made TRP's of Republic Sky Rocket.
Recent news just Came that BARC India Paused ratings for 3 months.