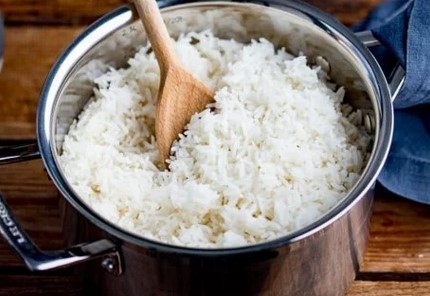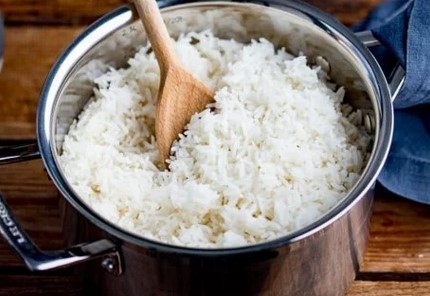 Many People don't know How to Cook rice in a pressure cooker.
Well Cooking is a simple thing , Just you need to follow basic steps.
The preparation which I am going to show you is of normal sona masoori rice.
Let's directly start into arrangements.
Ingredients and Utensils
Pressure cooker
1 glass rice
1 and 1/4th glass water.
Cooking Method
Take the cooker and wash the gasket and fit correctly
Fitting the gasket is important as it holds the pressure.
Take a vessel and pour 1 glass of rice.
wash the rice 3 times as it contains folic acid.
Now pour 1 glass of rice in a vessel (serves only 1).
Add 1 glass and 1/4th glass water.
Close the lid tightly made sure it is tight.
Put the flame on and keep it high.
Wait for two whistles and keep the flame low after that for 5 mins.
After that put off the flame, Rest for 10 minutes.
Then open and check your fluffy, Nonsticky, and perfect rice.
Cook Varieties of Rice
There are Many rice varieties like brown rice, semi brown rice,Coimbatore rice and also basmathi rice.
All those varies in preparation. Give Comments in the Comments section.
I'll be posting them very soon.
How to Cook Using Hawkins Cooker
For Many years and till now, Hawkins Cooker design is made very Complicated.
Many people decide to cook in Prestige Cooker rather than using Hawkins cooker.
To be Elaborate, The base of Hawkins cooker is heavy, and also the rice which you plan to cook in Hawkins will be more fluffy and Good texture in Hawkins than any other Cooker.
If anyone is trying to make pulao, Hawkins will be the best option, But the main problem is closing the Lid Which is a Herculean task.
Just put the top of the lid inside and rotate rightwards and close with the whistle and Clip at the End, That's it.