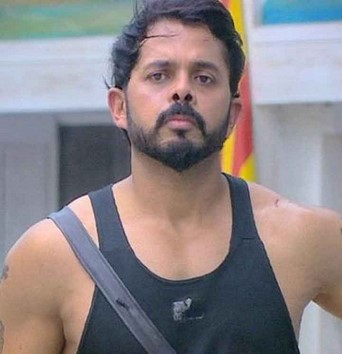 Cricketer Sreesanth who has faced BAN for match fixing is finally free now.
Sreesanth is very famous in the indian cricket team.
He hails form Kerala from the city called Kochi.
As he was a very fast paced bowler, He used to compete with bretlee interms of Speed.
Sreesanth was very enthusiastic almost took 250 overall in ODI and Test cricket combined.
During an IPL match it was Mumbai Indians VS KXIP in 2008.
Harbhajan singh was on MI and Sree on KXIP , When MI lost the match.
Bajji couldn't control his emotion and slapped sree on this face.
This made sreesanth cry on the stadium itself.And later things changed rapidly.
He was caught red handed to the IPL Members when he was fixing match with the other teams.
Many faced such allegations like MS DHONI also faced such when everybody got doubt when CSK continuously losing finals.
CSK and the team was completely banned for 2 years.
Dhoni later worked for Pune warriors and the team reached finals under his captain-ship.
But Sreeshanth was fixing matches continuously and he was caught by board red handed.
Meanwhile he started his acting carrier and also worked in a telugu movie.
Finally he is out of BAN and soon he is going to join the team with energy.