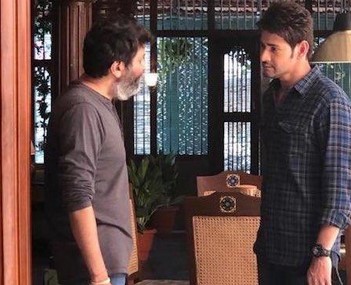 Many have been waiting to know who grabs the opportunity to direct MB28
Mahesh babu has been in the spree of giving continuous hits.
Many directors like Murugadoss and others narrated story to Mahesh babu.
But there has been many doubts by the fans and also suspense.
MB27 is already in the process which is under the direction parasuram.
But there came a news which shocked many people in the industry.
MB28 is going to be under the direction of "Trivikram Srinivas".
Yes, you've heard it right, Trivikram narrated script to Mahesh and he immediately gave nod, Sources say.
But Trivikram was set to direct NTR30 right , Then what happened suddenly between them.
Sources say that as we know RRR which was about to get released on JAN 2021, Now got postponed indefinitely.
There are more scenes to be shot on NTR with the body he developed specially for RRR.
But NTR 30 will be a completely apolitical based film and he needs to make a changeover.
Rajamouli made sure that any hero working in his film shouldn't spend his time in other film.
Hence Trivikram utilised this 5 months of lockdown by watching korean and old telugu movies and developed a story.
Which Poor Mahesh babu has fallen for that and gave him a nod.