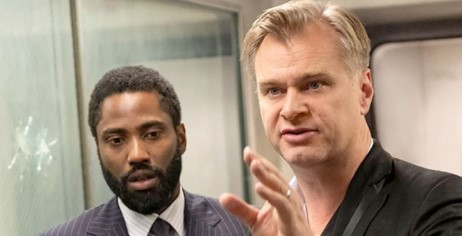 Bookings are almost Full/Sold out for Phenominal Director Christopher Nolans's TENET.
The Movie was scheduled to release on july 17th, But was re scheduled many times due to Lockdown.
The Pandemic Situation made Movie makers to block all releases of their upcoming.
But Nolan could've waited till next year , But dont know what went through .
Now they released the movie on August 27th in unlock regions worldwide.
In India the theatres shut down is About to Continue for this year end.
There may be no releases, And few of the low budget are already running to Prime/Netflix.
TENET CHARACTERS
TENET main leads are John David Washington, Robin pattinson and Elizebeth Debicki.
The movie plot revolves around a parallel universe, Like we have seen in Dark.
Where the hero is the common point between the two parallel worlds.
As revealed in the movie, Protagonist will be awarded a mission after his succesful pass in the test.
He'll some times opens the right doors and some times the wrong ones too.
How hero saves the world from the forces of destruction we are about to witness in theatres.
The Title TENET refers to a Palindrome Number.
Budget and Action Sequences
The Movies Budget is around 225Million, Which is highest in Nolans Carrer.
As we know Chirs Nolans movies always have the toughest screenplays.
This Movie just like Memento is going to have a reverse screenplay, Which he'll witness in the other world.
Bookings Releases next year in INDIA.