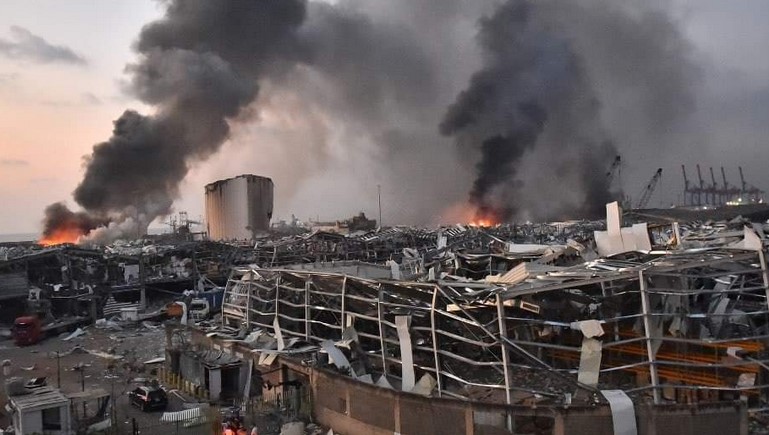 Beirut which has a port is in the Lebanon.
Yesterday around 3 PM ME Time, A huge fire broke out in the fire cracker warehouse located at the port.
As far as the crackers burned inside there was a massive smoke in the area.
But suddenly after few minutes a huge bomb exploded when the fire touched the next residing plant .
A mushroom like cloud is formed. Authorities said that it was a fire that broke out from age old crackers warehouse.
But Twitterites started trending that it would be a bomb.
The bomb may be carried out by Israeli Mossad forces. Some Say it would be by Saudi Arabia.
well conspiracy theories have been making circulations in the internet wide.
But there required and explanation from Lebanon Government.
After the blast from the warehouse, Port is completely burnt and destroyed and all the shipments are delayed.
Investigation was carried out immediately and it is found out that the second blast was due to an abandoned oil ship.
But nevertheless, there has been a huge loss in Beirut and human lives as more than 70 people have lost their lives.
Things seemed to be very worst when almost after the blast more than 90% of the port is burnt and activities are stopped.