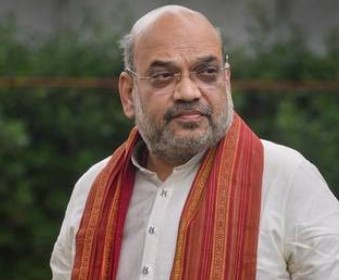 Amit Shah , The Minister Of Home Affairs developed few symptoms of Fever and Cough .
After having a Checkup he was informed that he was tested positive for Covid-19.
India started with just few cases below hundred during the start of lockdown.
Which was announced on March 22nd by the prime minister of India Narendra Modi.
Later one week prior there was a tabligi jamat meeting happened,
Where the rapid transmission of Covid took place.
As People Coming from different countries who were already exposed to virus participated there.
But Government was in work of making people busy by expressing positivity by banging plates and lighting candles.
At the same time it couldn't concentrate on how to prevent Corona by conducting tests prior.
Today India though announced lock down earlier.
Now Has cases of about 2.5 million at the same time death rate is nearing 40,000.
Both Centre and States completely failed to clap down virus and bring it to normal situation.
India cannot afford another lockdown and it is going on the spree of unlock 3.0
where it lifted out restrictions for Gyms and Pools.
In these tough situations, the very bad news is that Amit Shah, MHA got tested to COVID positive.
Markets were open on Monday and Sensex was down 500 points.
The Virus almost hit the world markets and increased unemployment world wide.
Now with the indian government lack of measures looks like the situation is going to extend for long time.
For donations please visit wannadonate